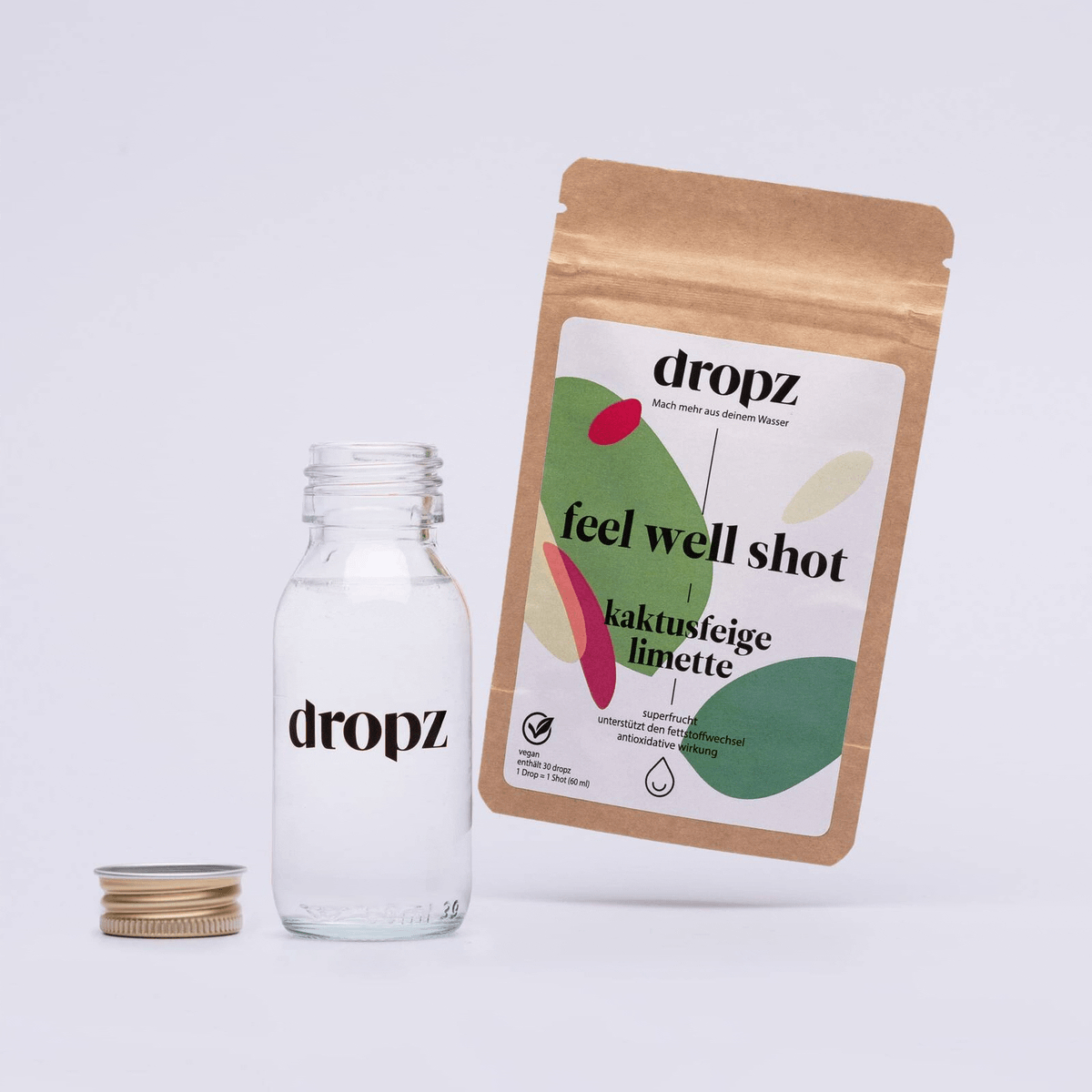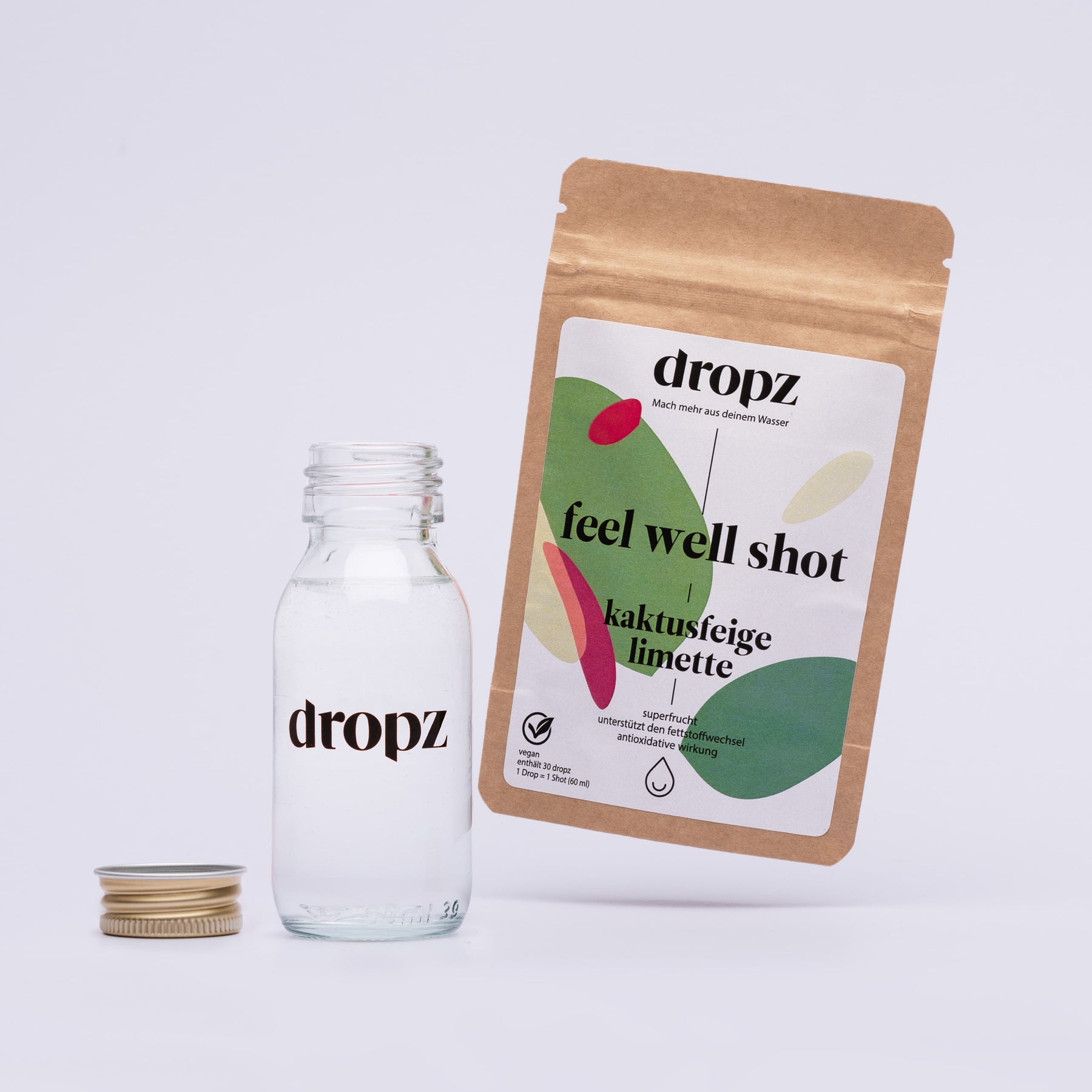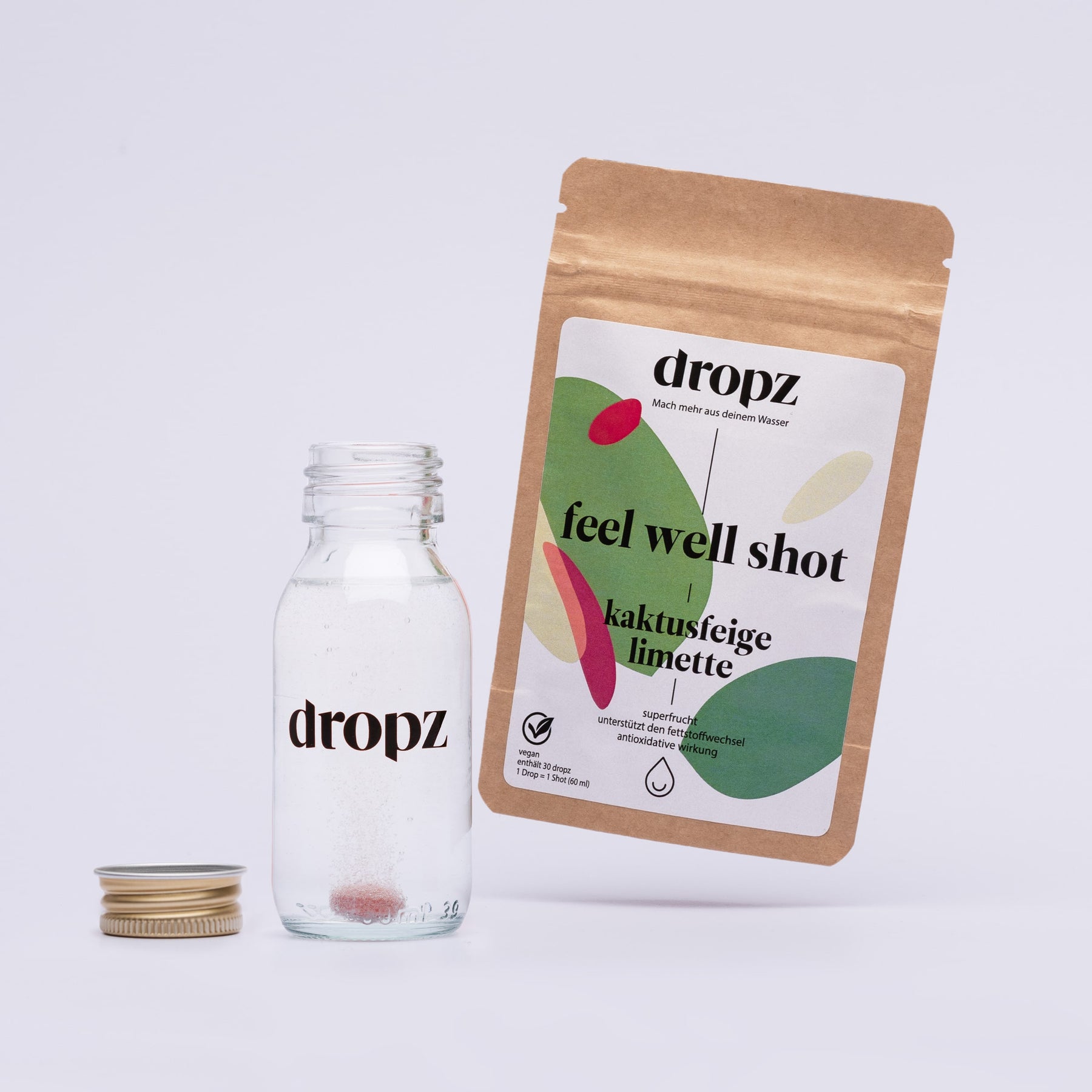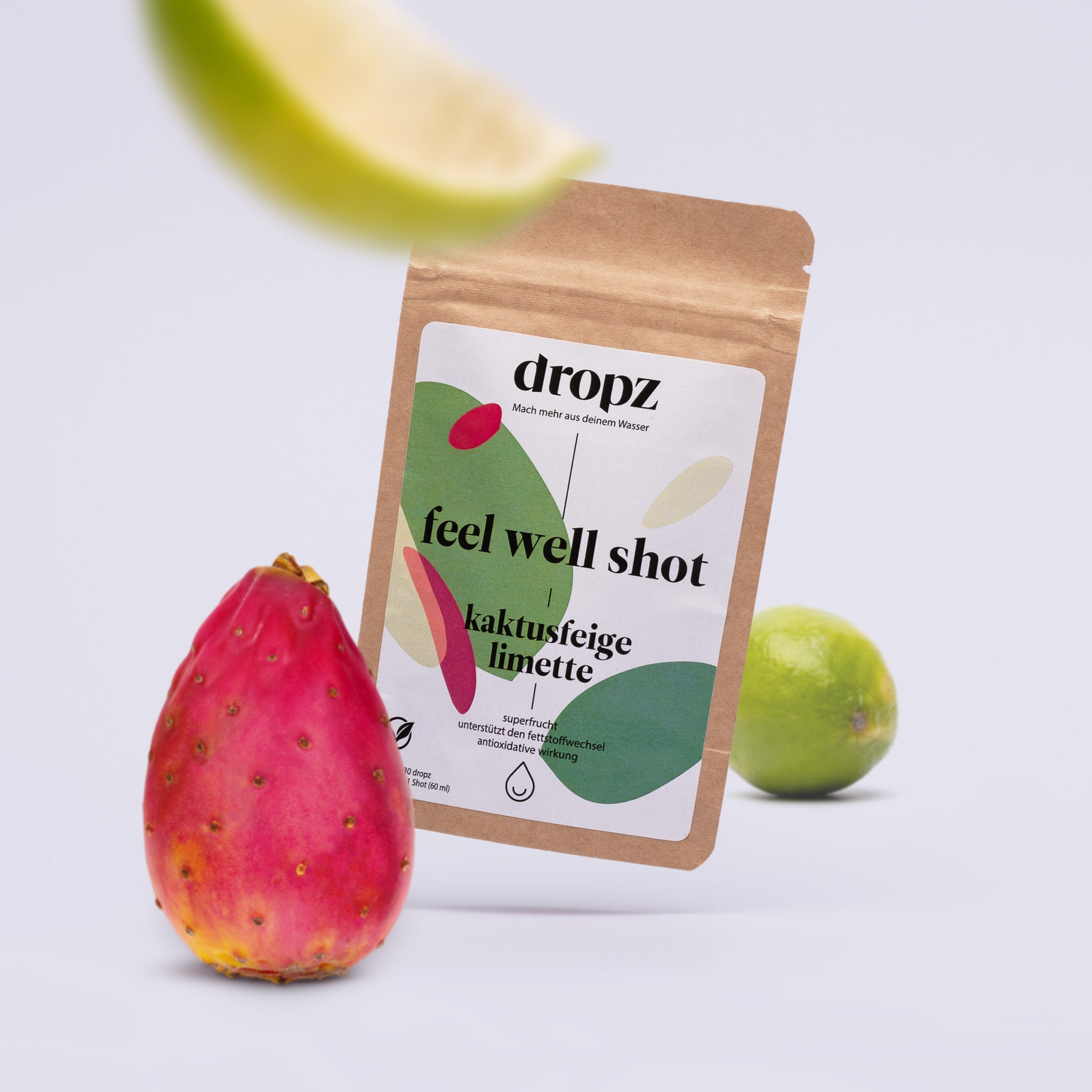 DROPZ SHOT - PRICKLY PEAR LIME
Bald wieder für dich verfügbar
Unsere Standardlieferzeit beträgt 1-3 Werktage
Kostenloser Versand
🌱 30 -Tägige Shot Kur für dein Immunsystem
🙌 1 Drop = 1 Shot

👌 Ohne Kalorien, ohne Zucker und ohne Süssungsmittel

🌳 Hochwertiger Kaktusfeigenextrakt, Vitamine und Cholin

🌊 Jeder Kauf unterstützt den Ocean Clean Up

🚀 Entwickelt und hergestellt in der Schweiz

🚚 Schneller Versand
Prickly Pear Lime Shot - to support your immune system
The dropz Feel Well shot is the perfect way to prepare yourself and your body for the change of season. The main ingredient of your shot cure is the super fruit prickly pear.
Prickly pear - a true super fruit
Prickly pear extract is obtained from sustainably grown prickly pears (Opuntia ficus-indica). Because of its substances, it is also used in food supplements for weight control and definition. The additional vitamins C and E contained in the shot help to protect the body's cells from oxidative stress. Another ingredient called choline, contributes to normal fat metabolism.
30-day shot cure - 90 shots - doing something good for your body
You will receive 1 reusable shot glass + 3 drops bags. Aim to drink 3 shots a day for 30 days to get the optimum effect.
Kaktusfeigenextrakt, Säuerungsmittel: Zitronensäure, Säureregulator: Natriumhydrogencarbonat, natürliche Aromen, L-Leucin, Vitamine: C/E, Cholin, Crosscaramellose.
Vitamine pro Drop:
Vitamin C 26.6mg 33.3% NRV**
Vitamin E 4 mg 33.3% NRV***
 **NRV % des Nährstoffbezugswerts für einen durchschnittlichen Erwachsenen (8400 kj/2000 kcal).
| | |
| --- | --- |
| Nährwertangaben pro 100ml |   |
| Energiewert/Energie | 0 kJ / 0 kcal |
| Fett (g) | 0 |
|  - davon gesättigte Fettsäuren (g) | 0 |
| Kohlenhydrate (g) | 0 |
|  - davon Zucker (g) | 0 |
| Eiweiss (g) | 0 |
| Salz (g) | 0.1 |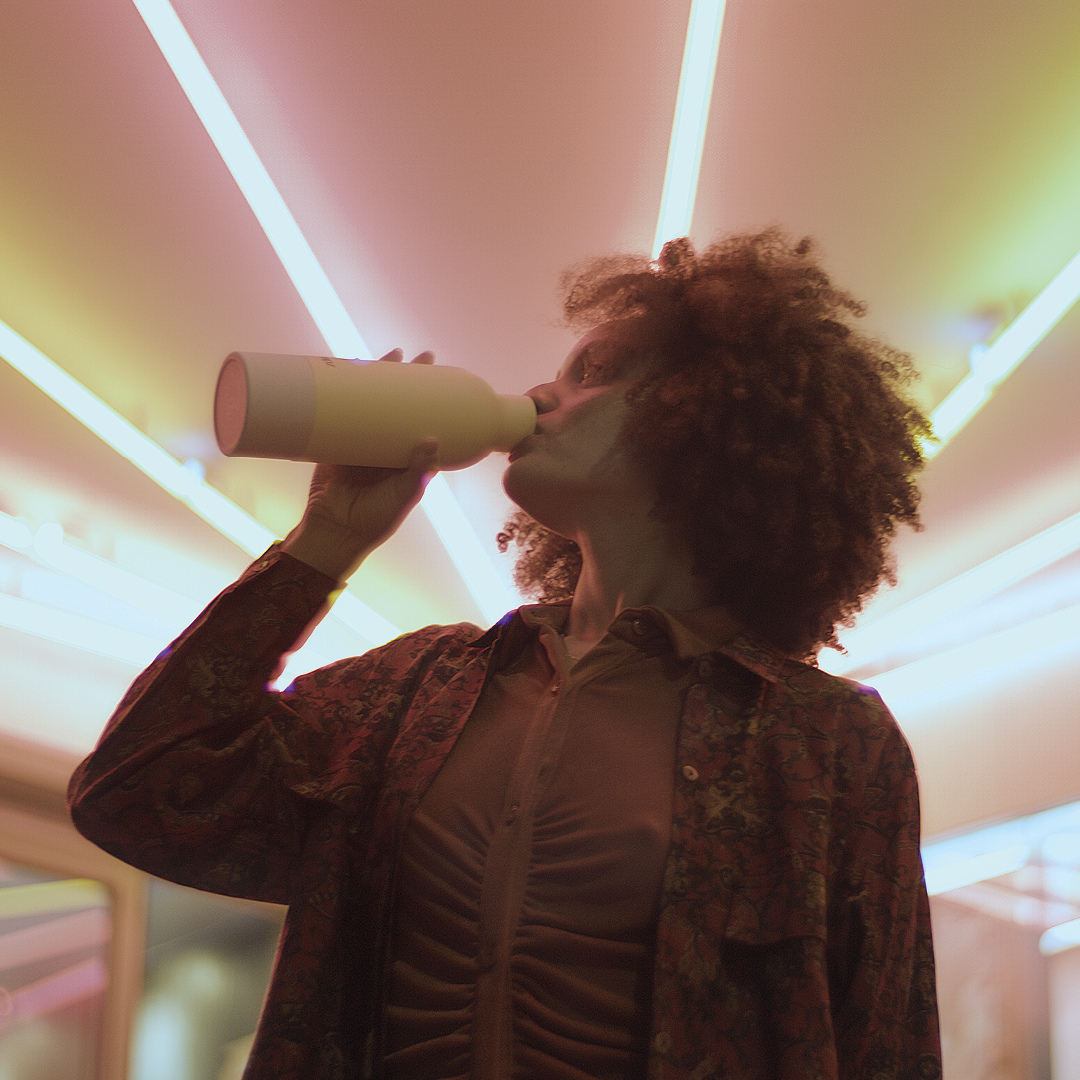 Unterstütze dein Immunsystem
Mit dem dropz Feel Well shot bereitest du dich und deinen Körper perfekt auf den Jahreszeitenwechsel vor. Hauptbestandteil deiner Shot-Kur ist die Superfrucht Kaktusfeige.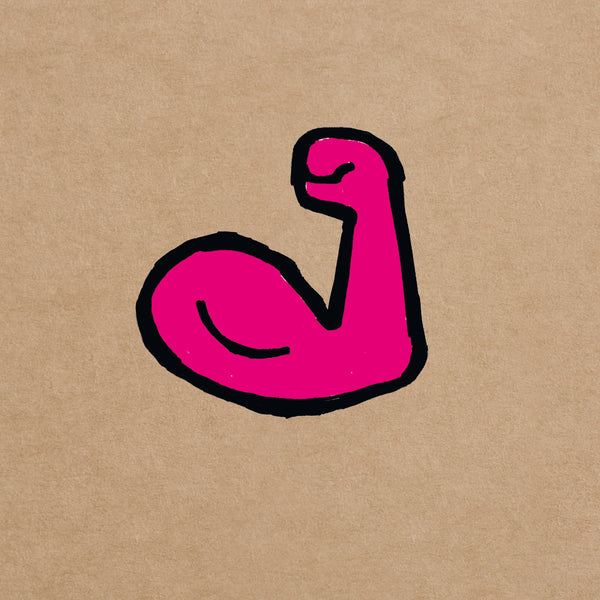 Kaktusfeige - eine wahre Wunderfrucht
Kaktusfeigenextrakt wird aus nachhaltig angebauten Kaktusfeigen (Opuntia ficus-indica) gewonnen. Auf Grund seiner Substanzen wird dieser auch in Nahrungsergänzungsmitteln zur Gewichtskontrolle und Definition verwendet. Die zusätzlich im Shot enthaltenen Vitamine C und E tragen dazu bei, die Körperzellen vor oxidativem Stress zu schützen. Ein weiterer Bestandteil namens Cholin, trägt zu einem normalen Fettstoffwechsel bei.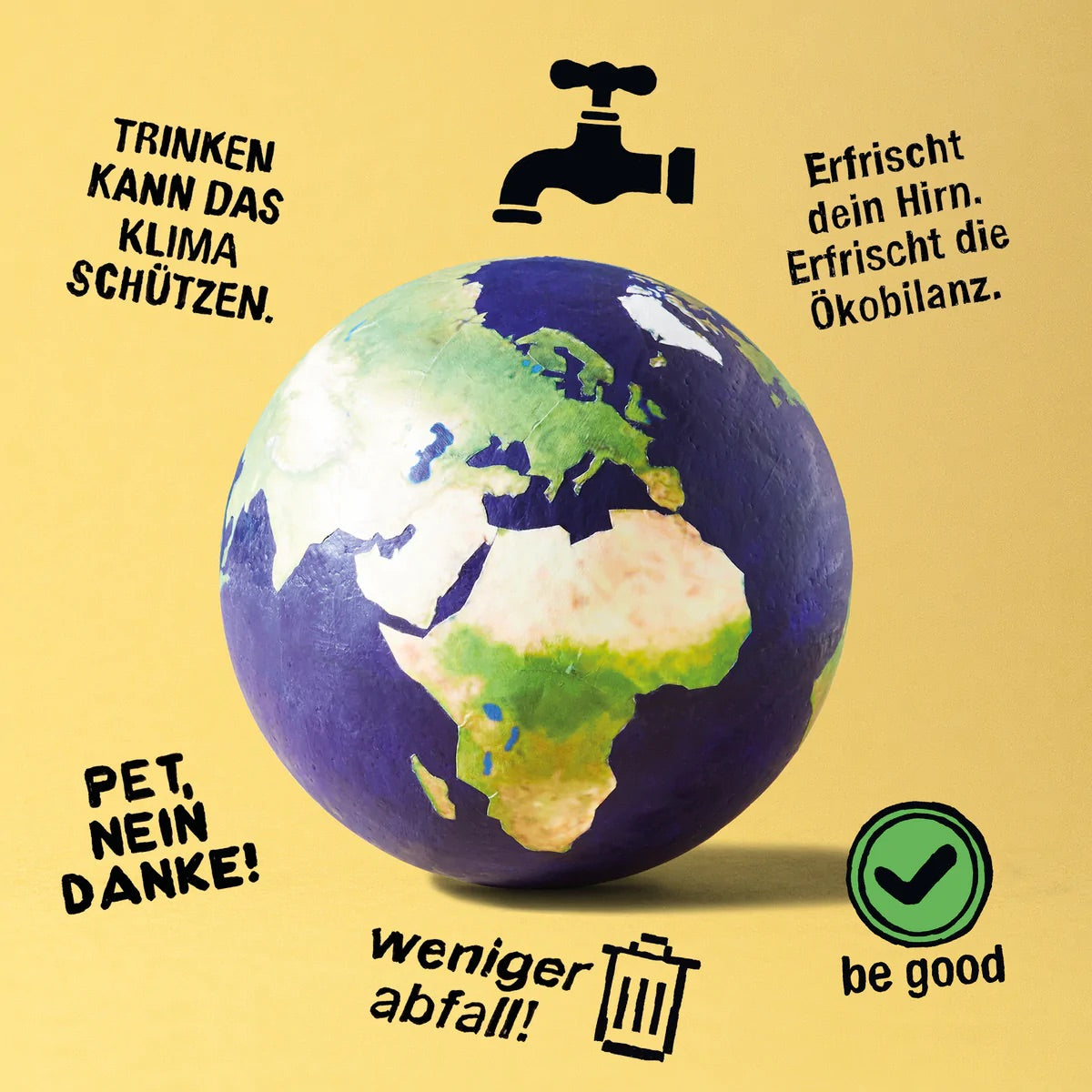 trink lokal, denk global
Unsere dropz werden in der Schweiz entwickelt und produziert. Dabei achten wir auf eine ressourcenschonende Herstellung und komplett plastikfreie Verpackung.
Für jeden verkauften Beutel dropz fischen wir eine ozean-gebundene Plastikflasche aus dem Meer.